Introduction
Introduction
La Phaleon Demo est la plus grosse démo jamais faite sur Atar ST, et a été distribuée le 20 mai 1992.
Elle occupe quatre disquettes et propose des écrans de nombreux groupes. La Phaleon Demo était à l'origine un projet de The Replicants, mais ils n'ont pas réussi à s'organiser c'est donc NeXT qui à hérité du projet...
En fait, la Phaleon Demo représente l'aboutissement ultime de la logique de guerre qui régnait à cette époque sur la scène Atari. Brièvement, il suffit de savoir que la compétition avait atteint un niveau très élevé, et que le simple fait de sortir une production médiocre suffisait pour se faire taxer de lamers.
Dans cette logique de compétition, il était normal que la Phaleon Demo soit une démo "plus" partout; donc elle a le plus de disques, le plus de groupes, le plus de menus, le plus de kilomètres de scroll textes, le plus de loaders, etc...
La qualité globale de la démo en a d'ailleurs souffert, car (excusez moi, mais je le pense) un bon tiers des écrans sont de qualité allant de médiocre à nul. Heureusement, un certain nombre d'excellents écrans font que cette démo reste néanmoins de bonne qualité (ouf !).

The Phaleon Demo, the biggest demo ever released on the Atari, has been released in 1992, the 20th of may.
It comes on 4 disks full of demos from various crews.
At start, this demo was a projects of the Replicants, but they prove to be unable to organise, so NeXT takes the project...
In fact, the Phaleon Demo is the ultimate production of this period in term of "always more". Shortly, you have to know that at this time the competition reaches a very high level, and if you release something average you were consider as lamers.
In this logic, it was normal that we try to do "more" everywhere; so the Phaleon has more disk, more featured groups, more menus, more long scroll texts, more loaders, and so on...
The overall quality of the demo suffers of this because (excuse me but I really thinks this) at least a third of the demo screen ranges from average to bad. Fortunately, many excellent screens help having a finally good demo.

Structure de la démo
How the demo is organised
Comme toutes les démo atari de cette époque, la Phaleon respecte la structure Intro - Menu principal - Ecran de chargement animé - Multiples écrans indépendants - Reset démo
Mais la Phaleon étant une démo plus, elle rajoute quelques ingrédients à cette recette déja bien chargée :)

D'une part, il n'y à pas UN seul écran de chargement, mais DEUX.
L'intérêt est que sur les machines ayant peu de mémoire, il est possible d'utiliser le mini chargeur qui se contente d'affiche "LOADING", tandis que sur une machine mieux équipée l'écran de chargement normal affichera une description de la démo de ses auteurs sur une boucle échantillonnée d'une musique de Serge Gainsbourg (Requiem Pour Un Con) dont nous n'avons pas les droits...

D'autre part, il n'y à pas UN menu, mais QUATRE MENUS, qui seront détaillées plus bas.

Enfin, la démo de reset permet de remplir un questionnaire qui est enregistré sur le disque, permettant de savoir qui à visualisé la démo.
Un malheureux problème de conception fait que l'on est obligé de remplir le questionnaire si l'on veut voir les messages des autres personnes.
Snif, ca craind... Mais comme d'habitude, nous étions à la bourre, et voila... Un bug de plus !

As every demo of this period the Phaleon respect the classical structure Intro - Main menu - Animated loading screen - Many independent screen - Reset demo
But being the "plus" demo, the Phaleon add some elements to this list :)

First, it does not have ONE loading screen, but TWO.
It's interesting, because on memory limited machines a little loader that just displays "LOADING" is faster to use that the full featured loader that plays sampled music with star field...

Second, the Phaleon does not have ONE menu, but FOUR, that are detailed below.

Finally, the reset demo is interactive, and allows the user to enter comments about the demo, and so you can know who visualise the demo.
Unfortunately, a conception problem forbid to skip the questionnaire filling to watch other people comments.
It sucks, but we were short in time as usual... Only one more bug !

Le menu des menus
The menu of menus
La seule raison d'être de ce menu, est de permettre à l'utilisateur de choisir la façon dont il souhaite se servir de la Phaleon Demo.
Il permet de choisir entre le menu Shadow of the Beast, le Dungeon Master, le menu rapide, et le chargement façon Amiga.

Il permet aussi de donner l'adresse du groupe, divers informations intéressantes qui ont été retranscrites ici en code HTML pour le plaisir de vos yeux. Comme vous pourrez le constater, ZAE était vraiment bon pour taper des kilomètres de textes débiles :)

The only meaning of this menu, is to allow the user to choose which way he wants to use the Phaleon Demo.
It gives the choice between the Shadow of the Beast menu, the Dungeon Master, the fast menu, and the sequential Amiga loader.

It was a good way too to give the group address and various interesting information that have been formatted here in HTML code specially for the pleasure of your eyes. As you can see, ZAE was very good when it has to type kilometres of senseless bullshit :)

message 1
WELCOME TO THE MENU OF THE MENUS
PRESS ARROWS TO SELECT AND SPACE TO GO
THIS MENU WAS ENTIRELY CODED BY MIT
ALL GRAPHICS BY CHROMIX
EXCEPT THE FONT BY JUMPING JACK FLASH
MUSIC BEAT
(c) NEXT APRIL 1992
NOW SOME INFORMATION ABOUT THE MENUS
SHADOW MENU , YOU MOVE THE BEAST
WITH THE ARROWS, WHEN YOU WANT TO SEE A
SCREEN, PRESS SPACE, RETURN OR ENTER
DUNGEON MENU , FIND ALL THE DOORS
BEWARE OF THE TELEPORTING AREAS,
THE ROTATIVE PADS ,AND THE DUMMY WALLS
THERE ARE SOME HIDDEN SCREENS, FIND THEM
THE ALTERNATIVE MENU ,YOU CANNOT SELECT
THE HIDDEN SCREEN WITH THIS MENU !!
THE AMIGA MENU , LIKE THE AMIGA DEMOS
THE SCREENS ARE LOADED, NO SELECTION
YOU CANNOT SEE THE HIDDEN SCREENS, LIKE
IN THE ALTERNATIVE MENU , GOOD LUCK !!!
WE WERE PROUD TO RELEASE THIS DEMO !!
ENJOY IT OR SCRATCH IT , BUT PLEASE ,
RESPECT OUR HARD WORK !!!
SEE YOU SOON PERHAPS IN OUR NEW GAME OR
IN OUR NEXT DEMO OR CHARTS !!!!
BYE !!! SEE THE LOWER SCROLL TO SEE
ALL THE GREETINGS !!!!!!!!!!!

message 2
-NEXT-, IN IT'S COURTESY OF QUEST FOR PERFECTION PROUDLY WELCOMES YOU TO THE ULTIMATE BRAINBLASTING EXPERIENCE
THE PHALEON DEMO
2 YEARS, 4 DISKS, 17 DIES, A QUANTITY OF COKE EQUAL TO SWITZERLAND'S PRODUCTION, SOME COMPUTERS (AND LAMERS) SACRIFIED... BUT HERE IT IS THE ONE YOU WERE ALL WAITING FOR (TO SAY THE TRUTH : THE ONE THAT EVEN OURSELVES WERE WAITING FOR...) THE ULTIMATE GIGA-DEMO, THE ANSWER TO CENTURIES OF HUMAN QUEST FOR PERFECTION, THE... O.K. O.K.
IT'S PROBABLY A BIT TOO MUCH BUT YOU MUST ADMIT IT WORTHS IT ! NO ONE CAN IMAGINE HOW MUCH WORK THIS DEMO MEANS.... WELL, NOT THAT -I- PERSONALLY WORKED A LOT ON IT BUT BET THE CODERS DID ! TO GET THIS DEMO FINISHED THEY'VE ABANDONNED EVERYTHING : BEER-GIRLS-BEACH, ALL THESE THINGS THAT MAKES LIFE'S NOT A BITCH SOME OF YOU (MAINLY THE LAMERS) MUST BE WONDERING -WHY ?- WELL THAT'S -THE- QUESTION NO DOUBT THAT WE'LL FIND AN ANSWER TO IT QUITE SOON... WELL, HOPE SO.... PHALEON WAS MEANT TO BE THE BIGGEST DEMO EVER REALEASED AND I THINK THAT IT'S, SO FAR, ONE OF THE MOST ORIGINAL ALL OF US SINCERLY HOPE YOU'LL ENJOY IT AND I BET YOU WILL !
BY THE WAY, I WANT TO INFORM YOU THAT WE HAVE CREATED A FUNDATION AND THAT ALL DONATIONS ARE WELCOME : SEND YOUR OLD CLOTHES, TOYS, POWDER MILK, CHOCOLATE OR CIGARETTES AND YOU'LL SAVE FIVE HUMAN LIFES FROM FAMINE AND DYSENTERY SEND ALL DONATIONS TO :
THE -NEXT- FUNDATION FOR -NEXT- MEMBERS
6 RUE GEORGE SAND
49100 ANGERS - FRANCE

I REPEAT
THE -NEXT- FUNDATION FOR -NEXT- MEMBERS
6 RUE GEORGE SAND
49100 ANGERS - FRANCE

(EH ZAO ! J'AI MALHEUREUSEMENT OUBLIE L'ADRESSE DE MARSEILLE MAIS C'EST PAS GRAVE ON T'ENVERRA LE LAIT EN POUDRE)
AFTER THIS HUMANITARIAN INTERLUDE LET'S DEAL WITH SOME USUAL TECHNICAL INFORMATIONS CONCERNING PHALEON
THE DEMO INCLUDES 34 SCREENS TO BE LOADED FROM 4 DIFFERENT MENUS TO BE LOADED FROM 1 BIG MAIN MENU TO BE LOADED FROM THE FIRST DISK TO BE PUTED IN YOUR COMPUTER...
PHALEON ALSO SUPPORTS DISK CHANGES, EXTRA MEMORY, EXTERNAL DRIVE AND INCLUDES A STE DETECTION
LAST BUT NOT LEAST WE MANAGED TO CREATE A VIRUS THAT WILL INFECT YOUR HARD DISK EVEN IF THIS ONE IS SWITCHED OFF (IT'S GONNA BE A HARD TIME FOR BRAINLESS LAMERS...) TO GET THE ANTIDOTE TO THIS VIRUS (IF YOU READ THIS IT MEANS THAT YOUR HARD DISK IS ALREADY INFECTED) THEN SEND 50 FRANCS TO THE -NEXT- FUNDATION FOR -NEXT- MEMBERS MENTIONNED ABOVE

THE VIRUS CAN'T BE DETECTED AND MAY DESTROY YOUR DATAS AT ANY TIME : SO HURRY UP ! BY THE WAY, WE'RE NOW WORKING ON A VIRUS THAT WOULD DESTROY YOUR COMPUTER EVEN IF YOU DON'T PUT THE DISK INTO THE DRIVE AND THIS VIRUS WILL ALSO BE ABLE TO OPEN THE DOOR WHEN SOMEONE RINGS, WASH DISHES AND TAKE OUT FOR A WALK YOUR DOG.....
DON'T SMILE : I BET HUNDREDS OF LAMERS ARE ACTUALLY QUITE WORRIED....
AT LAST, A GIGA GREETING TO ALL THE PEOPLE THAT MADE OF COMPUTER SUCH A FUN : HACKERS, CODERS, SWAPPERS, GFX MEN, MUSICIANS.... SUCH NAMES AS
B.O.S.S.
THE BLADE RUNNERS
TEX
STCS
THE REPLICANTS
TCB......

THINK ABOUT ALL THE GREAT TIME WE HAD, OF ALL THE THINGS WE LEARNED, ALL THE PEOPLE WE MET TRY TO WONDER WHAT WOULD HAVE BEEN OUR LIFE WITHOUT THIS SMALL PLASTIC STUFF CALLED COMPUTER AND THOSE PEOPLE WHO MADE OF IT PROBABLY THE COOLEST PERIOD OF OUR LIFE


CREDITS FOR THIS GREAT MENU .......
CODE MIT
GRAPHIX CHROMIX

NOW SOME CHEAT MODES FOR THE MENUS :

IN THE SHADOW OF THE BEAST MENU , PRESS HELP , UNDO AND F10 TO VALIDATE THE CHEAT MODE THEN F1 TO GO TO THE PREVIEW MAP AND F2 TO GO TO THE NEXT MAP ......

FOR THE DUNGEON, IT IS A BIT TRICKY... SO READ THE FOLLOWING SENTENCES CAREFULLY:
AFTER PRESSING THE 'HELP' KEY, A MAP WILL APPEAR (ARE YOU STILL THERE ? IF SO, READ THE REST.) THEN PRESS THE 'ENTER' KEY: YOU CAN THEN TYPE A PASSWORD WITH YOUR LITTLE FINGERS. FOR EXAMPLE, THE WORD 'ZNORT' ALLOWS YOU TO RETURN TO THE JUNCTION OF THE WAYS...
IN SOME PRECISE LOCATIONS THERE ARE PANELS WHICH GIVE YOU ALL OTHER POSSIBLE PASSWORDS.
THE NUMBER OF PASSWORDS IS HIGH, AND YOU CAN ENTER THEM IN THE FOLLOWING LANGUAGES: FRANCAIS, ENGLISH, OR DEUTSCH.
BUT, YOU HAVE TO SELECT THE CORRECT ONE BY PRESSING ONE OF THE FIRST THREE FUNCTION KEYS.

ONE LAST WORD: ONE OF THESE PASSWORDS GIVES YOU THE POWERS OF A GOD UPON THE DUNGEON... FIND IT ! (DE TOUTE FACON, JE M'EN MOQUE !)
I WISH YOU A GOOD LUCK IN YOUR LONG QUEST FOR THE EXPLORATION OF THIS (WHAT A FUCKING LONG SENTENCE !) HUGE (IS IT ?) DUNGEON (WHAT IS IT ?).

I JUST WANT TO SAY THAT THIS GIGA DEMO IS THE BIGGEST ONE EVER MADE ON THE ST .... OF COURSE THERE WILL BE MANY OTHER DEMOS TO BE RELEASED SOON , YOU CAN SAY THEY WILL BE BETTER THAN THE PHALEON BUT I AM SURE THERE WILL BE NO BIGGER DEMO THAN OURS ....

HERE ARE NEXT MEMBERS DBUG II , MIT , CHROMIX , LAP , FFT , PULSAR , STWARS , LEM , ZAE THERE IS ONE NEXT SECTION ON AMIGA BUT IT IS NOT US, WE WILL PROGRAM SOON ON THE AMIGA AND KEEP OUR NAME NEXT SO BE CAREFUL NEXT AMIGA , WE ARE COMING ......

SO...

ARE YOU STILL THERE ?
IN THAT CASE, I WONDER WHAT I WOULD TELL YOU, SINCE YOU MAY BE SO EXHAUSTED THAT YOU WOULDN'T BE ABLE TO UNDERSTAND THE REST ...
SO, WHAT ABOUT A CODING PARTY IN ANGERS (FRANCE) DURING THE FIRST WEEK OF AUGUST 1992 ? THIS IS ONLY A PROJECT FOR THE MOMENT, BUT WE WOULD LIKE TO KNOW WHETHER YOU WOULD BE INTERESTED IN ATTENDING SUCH A PARTY. IT WOULD BE ORGANISED BY OUR FRIENDS ALBEDO 0.12 (EX-CHAOTIC MOTION AND FASHION). PLEASE TELL THEM AS FAST AS POSSIBLE. IF THEY HAVE MANY POSITIVE ANSWERS, THEY'LL CONSIDER THIS ORGANISATION AS WORTHWHILE AND SEND YOU SOME INVITATIONS. THEIR ADDRESS IS :

JEREMIE FRANCOIS
8 RUE DES CHATAIGNIERS
49460 MONTREUIL JUIGNE
FRANCE

I REPEAT :

JEREMIE FRANCOIS
8 RUE DES CHATAIGNIERS
49460 MONTREUIL JUIGNE
FRANCE

THIS ADDRESS IS IN THE RESET DEMO TOO ...

ONE LAST THING : IF YOU THINK THAT MAKING STE-SPECIFIC SCREENS IS WORTHWHILE, PLEASE TELL US AND WE WILL CONSIDER DOING OTHER ONES ...

OH I FORGET, LET'S ADD ONE WORD ABOUT ATARI'S COMMERCIAL POLICY : WHAT MADE ATARI'S SUCCESS WAS ADDICTS MAKING COMPUTERS FOR ADDICTS, BUT SINCE ATARI HAD A LITTLE PROFESSIONAL SUCCESS IN AREAS LIKE DESKTOP PUBLISHING, PASSION HAS DISAPPEARED AS IF THEY WERE ASHAMED ABOUT WHAT MADE THEIR SUCCESS, TO WIT HAPPY HOBBYISTS ... SO THAT ATARI SHOULD SURVIVE, PASSION MUST COME BACK ... ATARI SHOULDN'T FORGET 'POWER WITHOUT PRICE' AND SHOULD KEEP ON MAKING ORIGINAL COMPUTERS, OTHERWISE ONLY IBM AND ITS SHITTY PC'S WILL SURVIVE ... AND IN SPITE OF THE PRICE CUTS OF THE PC'S, DON'T SELL YOUR ST TO BUY A PC, BECAUSE THE MORE POWERFUL THE PC'S, THE MORE DEMANDING THE SOFTWARE ... TODAY WE ARE INTRODUCING THE 586, WHAT WILL A 386 OR 486 BE IN ONE YEAR'S TIME ? INSTEAD OF STRUGGLING WITH COMMODORE, WE'D BETTER, WE MOTOROLA FANS, FIGHT AGAINST THE SUPREMACY OF THE SHITTY INTEL PROCESSORS (16 PAGES OF KNOWN BUGS FOR ONE CHIP ...). THE AMIGA AND THE ST AREN'T CHALLENGERS, BUT COMPLEMENTARY ... IT IS USELESS TO TRY TO DO WHAT THE AMIGA DOES BUT IN A WORSE WAY : WE'D BETTER FIND ORIGINALITY, OTHERWISE WE'LL ALWAYS STAY BEHIND ...

LET'S WARP ...

EUHHHH ... YOU SEE WHAT I MEAN ...
Le menu Shadow of the Beast
The Shadow of the Beast menu
Un remix de Shadow of the Beast, le jeu Amiga bien connu, en 50 images secondes, overscan gauche et droit, les musiques de David Whittacker on été réécrites par FFT pour exploiter au mieux les trois petits canaux du YM.
Pour voir ce menu, il faut impérativement avoir 1 méga de ram. Mais il ne devient réellement utilisable qu'a partir de 2 mégas, vu que sinon le menu doit être rechargé en permanence entre chaque démo.

A Shadow of the Beast (the well known Amiga game) remix, with a 50 fps frame rate, left and right over scan, rewritten David Whittacker music, and so on.
This menu requires one megabyte of ram, but it's more usable when the ST has a least two megabytes since the menu and the loader have to be reloaded after each demo with one megabyte.

Le menu Dungeon Master
The Dungeon Master menu
Un remix de Dungeon Master, complet, avec bruitages digitalisés, carte se dessinant en temps réel, codes pour tricher, affichage des messages dans plusieurs langues, plaques de téléportation et monstre errant.
Ce menu ne réclame qu'un demi méga de Ram, mais pour les mêmes raison que pour le Shadow, il faut 1 méga pour pouvoir l'utiliser de façon agréable.

A full featured Dungeon Master remix, with sampled sounds, auto mapping, cheat codes, multi language support, teleportation areas, and random encounters.
A half meg ST is enough, but for the same reasons than the Shadow menu, a one megabyte ST is strongly recommended.

Les autres modes de sélection
Alternates menus
Un menu liste, qui permet de choisir directement l'écran que l'on souhaite voir de façon rapide et simple. C'est évidement le menu le plus efficace à utiliser même si techniquement il ne présente aucun intérêt :)
Combiné avec le chargeur rapide, il permet de voir toutes les démos sur un 520 ST sans jamais avoir à recharger le menu ou le chargeur.

Un chargeur séquentiel de type Amiga, qui permet de visualiser toutes les démos les une à la suite des autres.

A simple list menu, that allows to directly choose one demo screen. Of course, it's the most efficient even if technically it has no special interest :)
Used with the fast loader, it allows to see all demos on a 520 ST without having to reload the menu or the loader.

A sequential "Amiga like" loader, that simply load all demos screens one after another.

| | |
| --- | --- |
| Les participants | The group list |
| Par ordre alphabétique, voici la liste des groupes ayant participés à la Phaleon Demo. | By alphabetical order, here is the list of all crews that participate in the Phaleon Demo. |
ACF Design Team & Aenigmatica

Aggression & Delta Force

Chaotic Motion

Dnt Crew & Firehawks

Foxx & Futur Minds

Fraggle's & The Hemoroids

Legacy & Lonewolf

Megabusters & Mjj Prod

Mystic & Naos

Newline & New System

Next

Night Force & The Carebears

The Corporation & The Storm Brothers

The Nerve Center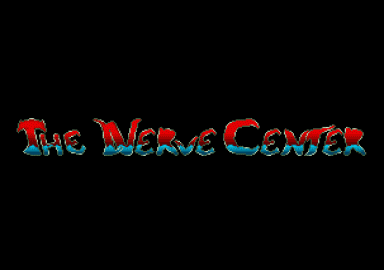 | | |
| --- | --- |
| Les annonces | Advertisements |
| La Phaleon Demo incluait aussi un certain nombre d'écrans présentant des jeux en cours de création. | The Phaleon Demo also included some preview screens of games being developed. |
Krom & Expose Software

Téléchargement
Download
Voici la Phaleon Demo complète en quatre disquettes au format .ST
De nombreux sites atari proposent les outils permettant de créer de véritables disquettes à partir de ces fichiers.

Here his the complete Phaleon Demo, in four zipped .ST files
Numerous atari sites propose tools that allows to create real ST disk from these files.

Phaleon disquette 1 (marche sur emulateur) (800 ko)
Phaleon disquette 1 (800 ko)
Phaleon disquette 2 (800 ko)
Phaleon disquette 3 (800 ko)
Phaleon disquette 4 (800 ko)


Phaleon disquette 1 (works on emulators) (800 kb)
Phaleon Disk 1 (800 kb)
Phaleon Disk 2 (800 kb)
Phaleon Disk 3 (800 kb)
Phaleon Disk 4 (800 kb)


Votez pour cette démo sur www.pouet.net Votez pour la Phaleon Giga Démo sur www.brainbug.ch (meilleure megademo)
Increase the demo popularity on www.pouet.net Increase the Phaleon Giga Demo popularity on www.brainbug.ch (megademo bestof)
Voici l'ILLUSION, l'écran STE de la Phaleon Demo.
Attention, cet écran ne fonctionne que sur STE (cela inclus le mega STE, lorsqu'il est commuté en 8mhz sans cache).
Les trois fichiers ZIP qui suivent contiennent l'exécutable, les sources (attention, c'est du 68000 pur commenté en Français), et une version qui tourne sur un PC sous tout Windows avec Direct X.
Here is the ILLUSION, the STE screen of the Phaleon Demo.
Warning ! This screen only works on STE computers (including mega STE - switched to 8 mhz and no cache !!!).
The three ZIP files below contains an atari executable, the source code (beware, it's 100% 68000 source code with French comments), and then a version that works on a PC running any Windows with Direct X.
ILLUSION, exécutable atari ST (153 kb)
Code source de l'ILLUSION (271 kb)
ILLUSION, exécutable Windows direct-X (300 kb)


ILLUSION, atari ST executable (153 kb)
ILLUSION screen source code (271 kb)
ILLUSION, Windows direct-x executable (300 kb)


Votez pour cette démo sur www.pouet.net Votez pour l'écran Illusion STE sur www.brainbug.ch (meilleure intro)
Increase the demo popularity on www.pouet.net Increase the Illustion STE screen popularity on www.brainbug.ch (intro bestof)